NON COMMERCIAL OPERATIONS
Your airport is also the home base of several other organizations and purposes.
AIR CADETS 87th EAGLE SQUADRON
The Air Cadets 87th Eagle Squadron is synonymous with guiding youth not only in aviation but in preparing its members for adulthood and the challenges our youths of today face. Every year the Air Cadets fly gliders above the airport in a tradition that has been enshrined in the airport's history.
COPA 149
For information on the local chapter of the Canadian Owners and Pilots Association COPA 149, including how to book the COPA 149 Courtesy Van, meetings and other activities, please visit their website.
Get in Touch
For hangar rentals and leases, click here
For flying lessons and sightseeing, click here
For skydiving, click here
For fuel price, click here
For Air Cadets, click here
For van rental and COPA, click here
Niagara Central Dorothy Rungeling Airport may be reached by email or by phone at 905-714-1000.
Facility Operator: Bill Chernish
The office is located in the administration building across from the main hangar.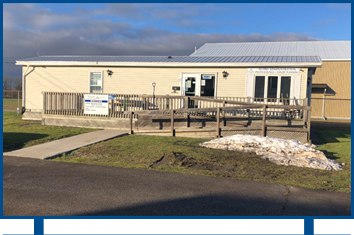 View Full Aerial Map