OUR PAST
OUR AIRPORT HAS WITHSTOOD THE TEST OF TIME WITH THANKS TO MANY INFLUENTIAL AVIATORS WHO CALLED THIS HOME BASE.
The World War 2 airman who trained here to defend our country.
Dorothy Rungeling who has been enshrined in aviation as a pioneer of female pilots and who's name our airport is identified with.
Geoffrey Brooks, who envisioned and developed the Welland Airport Commission.
H. Bruce Macritchie, who operated the airport for over 30 years, through unstable times in the general aviation industry when many small airports were unable to survive.
Mr. Macritchie throughout that period led a group of volunteers, restoring 6 World War 2 aircraft along with 4 Vintage aircraft.
COPA members whose dedication and selfless acts of kindness to children has undoubtedly spawned some of the aviators of today and continues to enhance the airport with their volunteer activities and pride of being part of an organization that quietly makes a difference every day in many lives.
The Air Cadets have been a fixture at the airport for ages. Their leadership of youth has provided us with our leaders in the past, present and future.
We also honour every pilot and person that has utilized our airport because without them, we do not exist.
OUR PRESENT
WE ARE HOME TO MANY DIVERSE FACETS OF AVIATION
AIR CADETS BASE AND GLIDER TRAINING
AVIATION RESEARCH AND DEVELOPMENT
COMMERCIAL OPERATORS
MANY PRIVATE HANGARS
VOLUNTEER COPA WING
OUR FUTURE
Proposed 10 UNIT HANGAR CONSTRUCTION ENTERING TENDER PHASE
NEW COMMERCIAL BUSINESS OPPORTUNITIES
RUNWAY IMPROVEMENTS
INCREASED INFRASTRUCTURE IMPROVEMENTS
COMMERCIAL LAND LEASES
Get in Touch
For hangar rentals and leases, click here
For flying lessons and sightseeing, click here
For skydiving, click here
For fuel price, click here
For Air Cadets, click here
For van rental and COPA, click here
Niagara Central Dorothy Rungeling Airport may be reached by email or by phone at 905-714-1000.
Facility Operator: Bill Chernish
The office is located in the administration building across from the main hangar.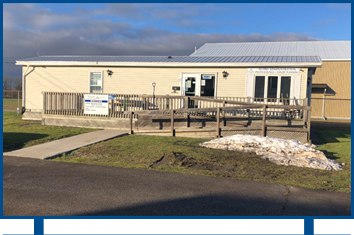 View Full Aerial Map